About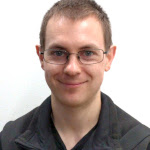 Consulting & Freelance Work
I am open for development gigs as well as teaching / mentoring assignments.
I focus on Clojure/ClojureScript, Common Lisp, JavaScript/TypeScript, and Rust. I have designed and implemented large frontend systems such as lively.next that feature rich flexible graphic systems and also build and administered server infrastructure and message processing systems.
Furthermore I continue to be especially interested in development tools and are actively engaged in improving the tooling ecosystem for Clojure and ClojureScript.
Do you have a project I might be able to help with? Please get in touch!
Projects
suitable — "IntelliSense" using runtime inspection to aid exploratory development in ClojureScript.
cloxp — A Clojure IDE for live programming
paredit.js — A library for parsing & navigating Lisp expressions. Used in Atom and other IDEs.