About
I am a Freelance Software Engineer with an interest in interactive, dynamic, self-sustaining programming tools and authoring environments.
In the past I've worked for Google, Y Combinator Research, and at the HPI Software Architecture Group. I have created the lively.next runtime and development environment, a successor to the Lively Kernel project originally created by Dan Ingalls. For more details see my résumé.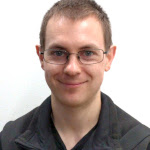 Consulting
I provide services around application and web development including:
Project assessment: Finding and reviewing architecture and design decisions that enable scalability and maintainability of software projects large and small.
Design, prototype and implement software systems using an agile approach iterating quickly and offering short feedback cycles. I work remote and on-site.
Teach and mentor the usage of programming languages and frameworks either in person or via video courses I produce.
The technology stacks I focus on are Clojure/ClojureScript, JavaScript/TypeScript, and Rust/C++/C.
My experience includes successfully implementing rich frontend applications, scalable servers and data processing / backend systems. I have worked for a number of early stage startups as well as large established enterprises.
Furthermore I continue to be especially interested in development tools and are actively engaged in improving the tooling ecosystem for Clojure and ClojureScript.
Do you have a project I might be able to help with? Please get in touch!
Projects
suitable — "IntelliSense" using runtime inspection to aid exploratory development in ClojureScript.
cloxp — A Clojure IDE for live programming
paredit.js — A library for parsing & navigating Lisp expressions. Used in Atom and other IDEs.